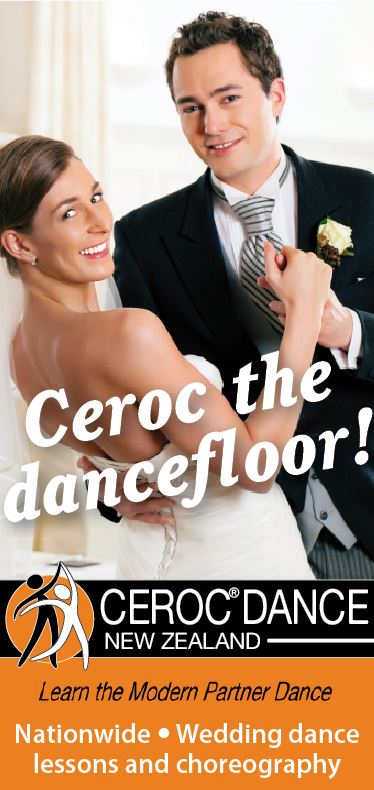 Make your wedding day truly memorable as you create that special moment of your first dance together. Captivate your family, friends and guests with a romantic, entertaining dance that will be remembered by all.
All wedding lesson options come with a complimentary consultation to help you choose the right package, prior to lessons commencing.
Wedding Lesson Options
There are two main options to consider when choosing a Wedding Dance Package.
The first option we suggest is a combination of classes and private lessons. At class, you will learn 4 moves and after class you have the opportunity to freestyle the moves as well as attend a Review Class making sure you have mastered the footwork for the evening. We recommend starting at least 3 months from your wedding date. From these lessons, we are able to provide private lessons to refine and to make the dance truly yours. This has proven to be the most effective and popular option.
Alternatively we can offer a comprehensive package which includes the following:
A choreographed and personalised wedding dance to the song of your choice, maximum time 3 minutes.
A copy of your song plus song editing if required.
Private lessons with two qualified teachers.
DVD of your personalised wedding dance performed by your teachers.
Contact
Contact your nearest Ceroc Branch for further details. Links to all Ceroc New Zealand branches are listed in the sidebar.
Some Testimonials
"Everyone was very impressed with our wedding dance. We managed to keep it a complete secret and there were a few tears – not of laughter I hasten to add. My brother caught it on video and it looks pretty smooth. I was a nervous wreck but Tim was a solid rock and led beautifully."
~Alexa & Tim, Waiheke Island, Auckland
---
"We decided to take some lessons prior to our wedding so that we could have some co-ordination for our wedding dance and loved it so much we ended up with a fully choreographed routine. Very few of our guests knew we had been working on this so when it came time to take the floor it was a show stopper. We had so many comments from people saying they now wanted to learn Ceroc and when we show off some of our moves at other events we always get comments. We had a lot of fun learning and practicing and love the ability to dance properly together when the time is right. Thank you so much to Matt and Deb for their patience, it was such a great success."
~Kirsty Allott, Human Resources Manager, Christchurch
---
"I just wanted to let you guys know our wedding dance was a HIT! 'M' seemed to be oblivious to everyone and became an amazing fun dancer! I couldn't believe how good it was! I was stoked and everyone was so impressed! It made the day perfect as we hadn't had much time to practice in the weeks leading to the wedding and I was beginning to get quite anxious but he was perfect! I couldn't believe how he flowed, was relaxed and actually smiled! You should have heard all the comments and cheers! People are still talking about it! Thank you for the one-on-one that helped so much. We will be coming back to Ceroc."
~'A' & 'M', Christchurch