When:
July 17, 2021 @ 1:00 pm – 4:00 pm
2021-07-17T13:00:00+12:00
2021-07-17T16:00:00+12:00
Where:
Stanhope Road School Hall
2B Harris Road Mt Wellington
Contact:
Vanroe & Alanagh Stone or Mark Hodges
0278 248 885 or 021 764 144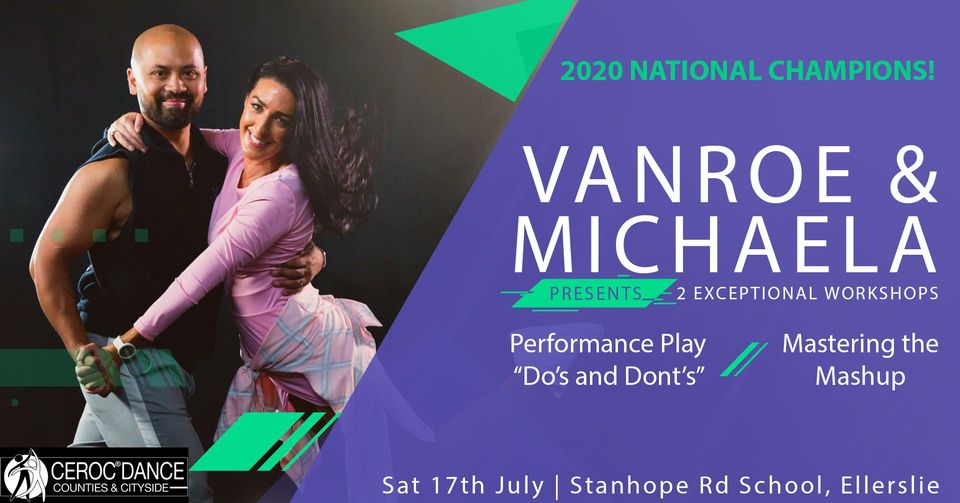 We've got the 2020 National Champions in for two exceptional workshops!
Held in the Heart of Ellerslie, with Social Dancing so you can practice what you've learned.
Both workshops for just $45 including Social Dancing!
1x Workshop $30
Workshop 1.
Performance & Play – "Do's & Don'ts"
You asked for it … so here it is! A workshop dedicated to the Do's & Don'ts of performance & play. Practical, actionable tips that you can use in social and competitive dancing. Use our ideas to become a more confident and appealing dancer. In this workshop we'll teach you:
– How to survive the dreaded song of boredom
– How to navigate sexualised songs in front of your Nana who's cheering front row 
– and for when the DJ becomes a K-pop fan…how to shine when dancing to a song in a different language
Workshop 2.
"Mastering the Mashup"
In this workshop we'll take some of our favourite and straightforward moves and show you how to modify them to match the music. You will learn how to adapt moves to hip-hop, lyrical, Latin and others. Become a more confident and versatile dancer. Find out how to be prepared for whatever that infamous DJ (ahem Vanroe) throws at you!