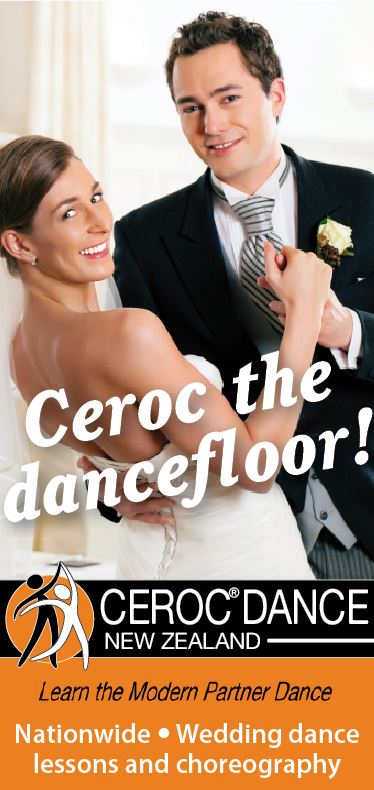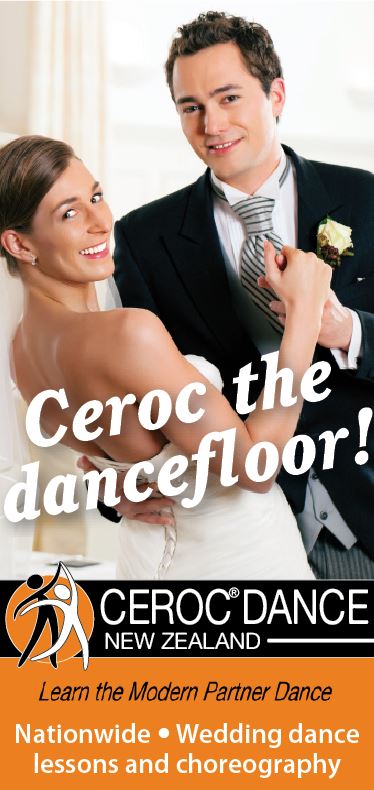 Make your wedding day truly memorable as you create that special moment of your first dance together. Captivate your family, friends and guests with a romantic, entertaining dance that will be remembered by all.
All wedding lesson options come with a complimentary consultation to help you choose the right package, prior to lessons commencing.
Wedding Lesson Options
There are two main options to consider when choosing a Wedding Dance Package.
The first option we suggest is a combination of classes and private lessons. At class, you will learn 4 moves and after class you have the opportunity to freestyle the moves as well as attend a Review Class making sure you have mastered the footwork for the evening. We recommend starting at least 3 months from your wedding date. From these lessons, we are able to provide private lessons to refine and to make the dance truly yours. This has proven to be the most effective and popular option.
Alternatively we can offer a comprehensive package which includes the following:
A choreographed and personalised wedding dance to the song of your choice, maximum time 3 minutes.
A copy of your song plus song editing if required.
Private lessons with two qualified teachers.
DVD of your personalised wedding dance performed by your teachers.
Contact
Contact your nearest Ceroc Branch for further details. Links to all Ceroc New Zealand branches are listed in the sidebar.
Some Testimonials
"Everyone was very impressed with our wedding dance. We managed to keep it a complete secret and there were a few tears – not of laughter I hasten to add. My brother caught it on video and it looks pretty smooth. I was a nervous wreck but Tim was a solid rock and led beautifully."
Alexa & Tim Waiheke Island, Auckland
---
It was such a pleasure learning Ceroc. We would very much recommend Nikita for wedding dance lessons. She made it fun, exciting and helped us with every step we got stuck on be it the girls or guys part. The moves she chose for the song were spot on, romantic and reflected different parts of the song perfectly. We would also recommend going to the group Ceroc classes beforehand which were social, lots of fun and entertaining.
Suzanne and Joel Stockley Auckland
---
My wife and I would like to thank Ross, Nikita and the team at West Auckland Ceroc for their amazing passion and dedication to bringing to life the world of dance. I have never had any formal dance training in my life and the daunting fear as father of the bride having to dance with my daughter in front of our quests was very over powering, particularly since my daughter has been dancing since her early childhood years and my biggest fear was to embarrass her on her big day.
Back in November of 2010 my wife, daughter, her fiancé and I commenced beginners classes in Ceroc and over the pursuing months we worked our way through the various routines. Though, clumsy at first having two left feet, with the team at West Auckland Ceroc we progressively became more confident to a stage that we began to enjoy the tuition and the weekly sessions. To Ross and Nikita, a big thank you for choreographing the two routines that you put together for Jeremy & Katrina, and Katrina and myself. Without your patience and persistence to detail we would not have accomplished what we did.
The dance routines at the wedding went exceptionally well, with all the quests totally amazed by the performances, considering that everyone at the reception knew that apart from our daughter, no one else on stage could dance, especially me. With applause and cheers from the quests, this special and unique opportunity to have this magical moment with my daughter will be something I will remember for a long time to come. To Ross, Nikita and the team at West Auckland Ceroc, thanks for the memory and may you bring that joy to many more people in the near future.
Frank and Ann Huysdens Auckland